10. Giffoine; comprising the high SW part of the island, including the Trois Vaux valleys.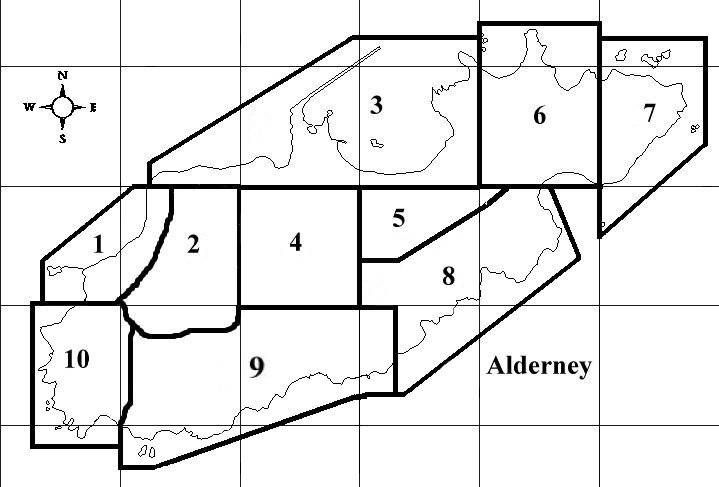 Figure 2. Map of Alderney showing 1Km grid and regions referred to above
Each of these ten regions will be dealt with in a separate chapter, linked to the previous one by the "Next" button.
Please note; A few of the picture links in the next chapters may need to be clicked twice depending on the browser you use.
The islands of Burhou, Little Burhou, Les Casquets and the offshore stacks will be treated as a separate unit.
A separate chapter will be devoted in due course to various fauna distributed across the island, with no specific habitats.
Click the Eco03 link to go to the next page,
.
Remainder of Part 1.
.
Region 1. NW. coast. Eco03.htm
Should you prefer to go directly to any of the other Regions shown on the map above, please click on the appropriate link below;
Region 2. La Petite Blaye Eco04.htm
Region 3. The North Coastal strip Eco05.htm
Region 4. The Town of St. Anne Eco-06.htm
Region 5. Les Rochers Eco07.htm
Region 6. Mannez & Longis Eco08.htm
Region 7. The East Coast, to Longis Bay Eco09.htm
Region 8. S.E. Coast, Longis Nunnery-Bluestone Bay Eco10.htm
Region 9. South Cliffs to Telegraph Bay Eco11.htm
Region 10. SW. & West Coasts. Telegraph Bay and the Giffoine to Trois Vaux Eco12.htm
Region 11. Burhou, Little Burhou & the offshore islets and stacks Eco13.htm
Alderney's Ramsar Site. Map and reports, including lists os Marine Algae and Invertebrates Eco14.htm
An Index to the places in Part 1. with links to each file Ecoind.htm

List of Illustrations to Part 1.

Ecopiclist.htm
.
Part 2.
A Monthly Nature Diary of the Island throughout a year aldnatdi.htm with links to each month
.
Part 3.
Various species records
Alderney Bird List Pages 197-202
Alderney Dragonfly List Page 203
Alderney Butterfly List Pages 204-206
Alderney Macro-moths List Pages 207-214
Alderney Plant List Pages 215-228
Alderney Fish List Pages 229-234
.
Appendices.
1. Protective Legislation Pages 235-240
2. Climate tables Pages 241-244
.
Annual updates. File AVWUpdate.htm
Numbers 1-3; 2005-2007 Weather, Botanical and Alderney Wildlife Trust Reports Pages 1-21
This file will be added to each year to keep the records up-to-date. The file name will remain the same.
.
.

.
.Click the icon above to return to the home page and an opportunity to view the other books on this disc, or click the "Next" link below to go straight to the first file of the ecological survey, Section 1 N-W Coast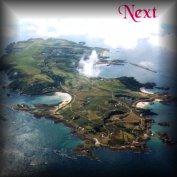 .